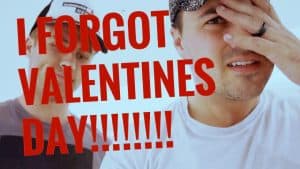 Did you forget that Valentine's Day is only a few days away? Did you forget to make reservations, or plan something special for your significant other? Well don't worry! There are several great last minute date options that can be quickly thrown together to celebrate Valentine's Day, without seeming like last minute plans. Whether you are the outdoor-loving couple, or the home-body couple, one of these 10 last minute dates will be the perfect option for your Valentine's celebration.
With only three days left before Valentine's Day it's time to pick a date and get planning. This is a special, romantic day for you and your partner. Whatever you end up doing to celebrate your love, just remember, as long as you are together, that is what's important.
Thanks for reading and happy Valentine's Day!